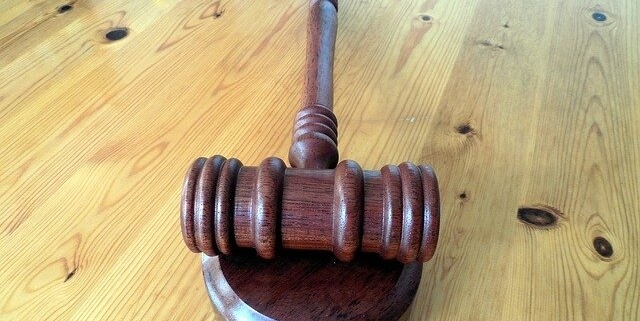 The couple was able to breathe a sigh of relief on August 27th after an Atlanta judge ruled that their daughter, should be recognized as a U.S. citizen [Source: The New York Times]. Simone was born in July 2018 from a surrogate just three years after the couple wed. A close friend of theirs had agreed to be their surrogate and gave birth to the child in England. Both Mize and Gregg were present when their daughter was born and returned to Georgia with her just a few months later.
The couple says they ran into trouble when they attempted to get a Social Security Number for Simone so they could claim her as a dependent. The source cited that "since she's the child of two men and not biologically related to both, the State Department treated her as if she was born "out of wedlock." The State Department also took into account the fact that he hadn't lived in the U.S. for five years prior to Simone's birth. As a result of this, the State Department decided she was not a U.S. citizen.
But the couple disagreed with the State Department's decision and decided to file a lawsuit in July 2019.
Because both of them are U.S. citizens and are listed as the daughters parents on her birth certificate, they believed their daughter should also be considered a citizen as well. And after they took their case to court, the U.S. District sided with the couple. In a recent ruling, The judge issued an order that stated "that the girl is not required to be biologically related to both her U.S. citizen parents to be eligible for citizenship." Brown also ordered that the State Department issue a U.S. passport for her.
After the ruling, the couple had this to say, "We are so relieved that the court has recognized our daughter, as the U.S. citizen she has been since the day she was born. When we brought Simone into this world, as married, parents, we never anticipated our own government would disrespect our family and refuse to recognize our daughter as a U.S. citizen."
Are you looking to apply for U.S. citizenship?
If you or a family member need help with filling out your Form N-400, Application for Naturalization or have run into an issue with the U.S. Citizenship and Immigration Services (USCIS), you are encouraged to contact the Atlanta, GA immigration lawyers at Kuck | Baxter Immigration. The process you must go through to obtain U.S. citizenship isn't an easy one, especially if you do not have a skilled Atlanta, GA immigration attorney helping you. Therefore, to ensure your application is properly filled out and that you understand the requirements you must meet, we recommend you contact Kuck | Baxter Immigration to retain an experienced immigration attorney in Atlanta, GA.
Kuck | Baxter Immigration can be reached at:
365 Northridge Road, Suite 300
Atlanta, GA 30350
Phone: 404-816-8611
Website: www.immigration.net
https://immigration.usattorneys.com/wp-content/uploads/sites/2/2020/09/hammer-471884_640.jpg
480
640
jennifer
https://usattorneys.com/wp-content/uploads/sites/2/2020/01/logo.svg
jennifer
2020-09-02 14:22:45
2020-10-15 16:10:04
Couple's Daughter, Born from a Surrogate in England, As a U.S. Citizen